INITIAL DROP
Amount of Initial Drop (8,825),
Format, Hosted On Open Sea
RARITIES
Over 100 Traits Including Super
Rare Traits & Special Editions
SPACE NUT CAFE
Community Board & Merch Shop

Log-in

or

Register
STORYLINE
Our hero, a simple and unassuming man named Hank Mikeye, inherits an old warehouse from his uncle. Upon inspection, he discovers large figures draped with dusty drop cloths. Undisturbed for years, one by one, he pulled the drop cloths off. As the dust settled, there stood not one, but several robots, dormant and yet, imposing. With only a grimy service manual as his clue to their function, Hank immediately set about bringing the robots back to life. After hours of sweat and elbow grease he was ready for the final step which was to add the secret oil formula. Once poured, it seeped through the machines from top to bottom, lubricating the robots as it traveled through them. Then just as soon as he attached the jumper cables and following a cacophony of grunts, groans, and bangs, one by one, the robot's eyes opened and comes to life.
The Oddbots story is the first of many imaginative and fascinating stories from artist, Gary Chapman and the Oddjobs universe. Currently, it is being developed as a graphic novel. As the Oddbots story unfolds, it brings to life other characters and stories that are equally fascinating and engaging.
Take the first step in entering the world of the Oddbots with the OddbotsNFT.
New and exciting adventures are waiting for you!
ROADMAP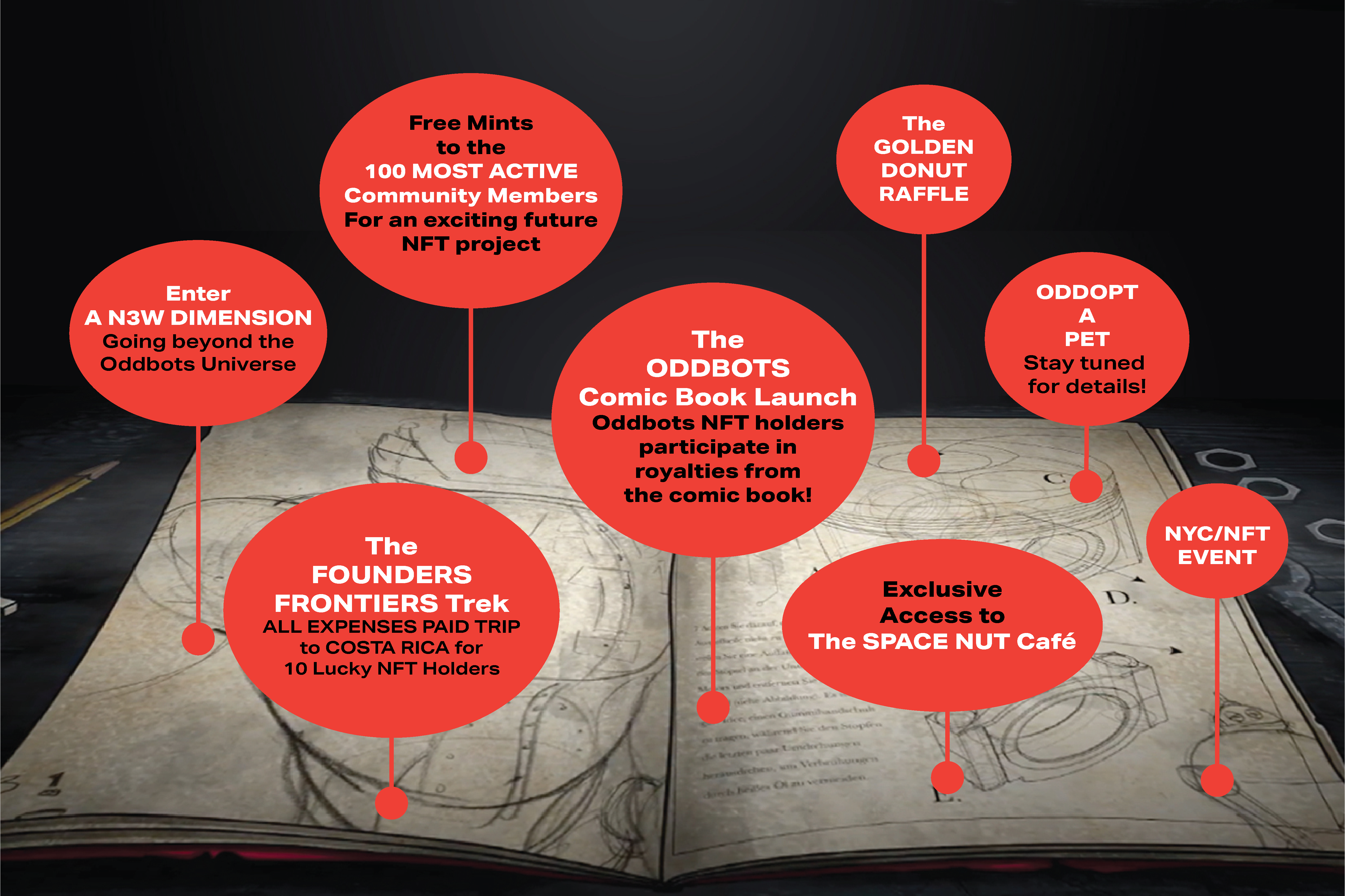 FAQs
What are the benefits of owning an Oddbot NFT?
Oddbots is the pilot launch to a series of projects, where a number of NFT projects are scheduled to be launched. A comic book is being developed, where royalties will be distributed to Oddbot Owners, A cartoon series is also in the works so having an ODDbot NFT early on benefits the owner.
How many items in the collection will be related?
When?
What is the mint price?
How many can I mint at one time?
MEET THE TEAM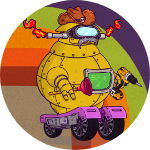 Gary Chapman BIO
Born in Manchester, England, artisan Gary Chapman began sculpting at the tender age of three and has spent the last thirty years working in the Los Angeles film industry as a property maker, character and production designer, and project and story developer. Originally hired for his design portfolio, his extensive commitment to the writing and development of the 2005 film Valiant led producers to elevate him to the role of Director, where he oversaw the talents of a phenomenal voice cast, including Ewan McGregor, Hugh Laurie, John Cleese, and the late John Hurt. He has continued to work occasionally as a storyboard artist and character designer, including the Space Chimps animated film series. His primary endeavors revolve around creating three-dimensional physical works of art, especially sculpting prototypes, bespoke pieces, and exacting commissions out of clay, resin, and fiberglass for both private and commercial customers.